Good day to all...
It is time again for another sketch challenge hosted by
Scrap Africa
!
Our sponsor for the next two challenges
(Sketch # 6 and the up-coming in 2 weeks time challenge # 6) is
Scrapbook Studio
If you happened to be somewhere around Jeffery's Bay, make sure you pay them a visit.
Otherwise you can do your shopping for all things scrappy in their online shop.
It is filled with newest and coolest stuff a good scrapper can wish for.

Enter your projects in one or both of the challenges and stand a chance
of winning a gift voucher to the value of R 200 (20 euro).
Two years ago my son Francois bought his very first car, hence the title ~ Splinternuwe Wiele / Brand new Wheels!
For the challenge I flipped and rotated the sketch...I hope it is still recognisable though...The torn layers are supposed to represent the zig zag lines on the sketch.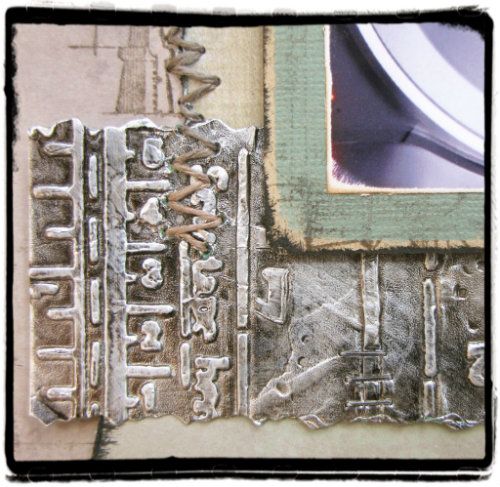 This is such a fun technique! It's foil glued to card stock and embossed with an embossing folder. I coloured it with Black and Ginger Alcohol Inks and when dry, buffed it with some steel wool.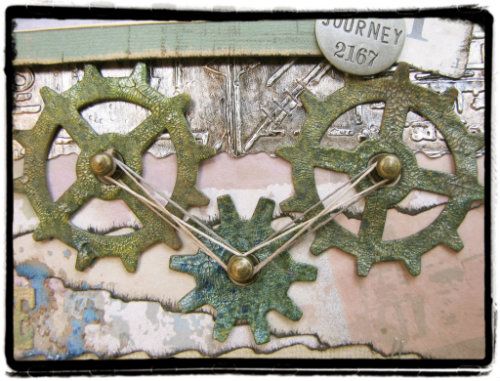 The gears were
actually
part
of our kit by Glenda Viljoen at the Scrapbook convention! We treated them with different spritz of Color Wash and then painted Ranger's Brushed Pewter Crackle paint onto them. It gives a pearly shimmer to the gears, but with the
colour
still
visible
...I used some Hitch Fasteners and Hemp Cord to connect the gears!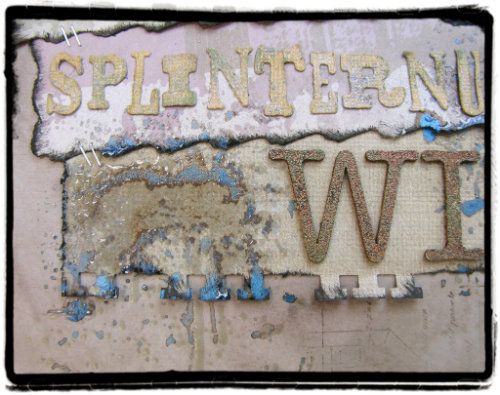 Loved creating these 'blobs'! I actually used a stamp
coloured
with some Moon Shadow Mist from Lindy's Stamp Gang.When dried, I stamped again with Perfect medium and UTEE. In real life they look super grungy!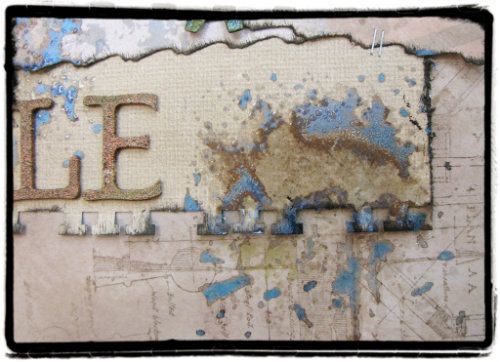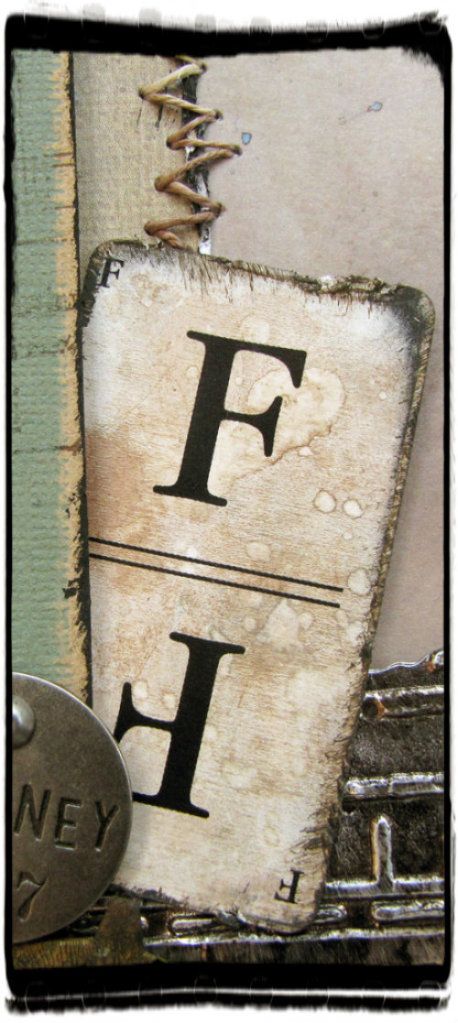 These cuties are Alphabet Alpha Cards from Ranger...They added such a lovely touch to the LO...I inked them with Distress ink and flicked some water on.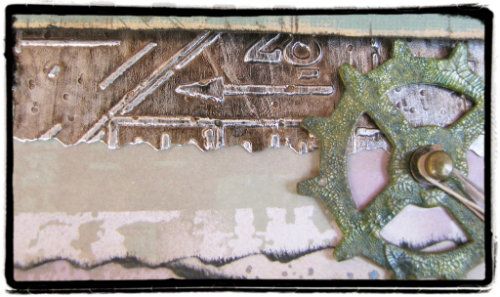 Just another look at the foil and a gear.
Thanks for the visit...I hope to see some of you entering the challenge over at Scrap Africa!!!